Filmography
Stephen Sondheim
Composer:
Sweeney Todd: The Demon Barber of Fleet Street (2007) (from musical "Sweeney Todd")
… aka Sweeney Todd (USA: short title)
Great Women Singers of the 20th Century: Sarah Vaughan (2005) (V)
Tomorrow La Scala! (2002) (from musical "Sweeney Todd")
Passion (1996) (TV) (from musical "Passion")
Into the Woods (1991) (TV) (from musical "Into the Woods")
A Little Night Music (1990) (TV) (from musical "A Little Night Music")
Follies in Concert (1986) (TV) (from musical "Follies")
Sunday in the Park with George (1986) (TV) (from musical "Sunday in the Park with George")
Sweeney Todd: The Demon Barber of Fleet Street (1982) (TV) (from musical "Sweeney Todd")
Reds (1981)
A Little Night Music (1978) (from musical "A Little Night Music")
… aka Lächeln einer Sommernacht, Das (West Germany)
Stavisky… (1974)
… aka Empire d'Alexandre, L'
… aka Stavisky, il grande truffatore (Italy)
A Funny Thing Happened on the Way to the Forum (1966)
Soundtrack:
"Banda sonora" (1 episode, 2008)
– Episode #2.9 (2008) TV episode (writer: "Send In the Clowns")
Boscos endins – Making of (2007) (TV) (writer: "Send In the Clowns")
Sweeney Todd: The Demon Barber of Fleet Street (2007) (music: "The Ballad of Sweeney Todd" (Instrumental), "No Place Like London", "The Worst Pies In London", "Poor Thing", "My Friends", "Green Finch And Linnet Bird", "Alms Alms", "Johanna (Parts 1 & 2)", "Pirelli's Miracle Elixir", "Pirelli's Entrance", "The Contest", "Wait", "Ladies In Their Sensitivities", "Pretty Women", "Epiphany", "A Little Priest", "Johanna (Act II)", "God, That's Good!", "By The Sea", "Not While I'm Around", "Toby's Finger (Searching, Part 1)", "Searching (Part 2)", "The Judge's Return", "Final Scene (Part 1)", "Final Scene (Part 2)") (lyrics: "No Place Like London", "The Worst Pies In London", "Poor Thing", "My Friends", "Green Finch And Linnet Bird", "Alms Alms", "Johanna (Parts 1 & 2)", "Pirelli's Miracle Elixir", "Pirelli's Entrance", "The Contest", "Wait", "Ladies In Their Sensitivities", "Pretty Women", "Epiphany", "A Little Priest", "Johanna (Act II)", "God, That's Good!", "By The Sea", "Not While I'm Around", "Toby's Finger (Searching, Part 1)", "Searching (Part 2)", "The Judge's Return", "Final Scene (Part 1)", "Final Scene (Part 2)")
… aka Sweeney Todd (USA: short title)
Company: A Musical Comedy (2007) (TV) (music: "Company", "The Little Things You Do Together", "Sorry-Grateful", "You Could Drive a Person Crazy", "Have I Got a Girl for You?", "Someone Is Waiting", "Another Hundred People", "Getting Married Today", "Marry Me a Little", "Side by Side by Side", "What Would We Do Without You?", "Poor Baby", "Barcelona", "The Ladies Who Lunch", "Being Alive") (lyrics: "Company", "The Little Things You Do Together", "Sorry-Grateful", "You Could Drive a Person Crazy", "Have I Got a Girl for You?", "Someone Is Waiting", "Another Hundred People", "Getting Married Today", "Marry Me a Little", "Side by Side by Side", "What Would We Do Without You?", "Poor Baby", "Barcelona", "The Ladies Who Lunch", "Being Alive")
The 61st Annual Tony Awards (2007) (TV) (writer: "Being Alive")
"Ugly Betty" (1 episode, 2007)
– East Side Story (2007) TV episode (lyrics: "Something's Coming")
"Austin City Limits" (1 episode, 2006)
– New Orleans Social Club (2006) TV episode (writer: "Somewhere")
Pet Shop Boys: A Life in Pop (2006) (TV) (writer: "Losing my mind")
Last Holiday (2006) (lyrics: "I Feel Pretty")
Where the Truth Lies (2005) (lyrics: "Together Wherever We Go" (1959))
"Great Performances" (5 episodes, 1985-2005)
– Candide (2005) TV episode (lyrics: "Life Is Happiness Indeed", "Auto da-fé", "This World" (Candide's Lament), "Sheep's Song")
– Broadway's Lost Treasures (2003) TV episode ("Worst Pies in London", "Send in the Clowns")
– My Favorite Broadway: The Love Songs (2001) TV episode (music: "Not a Day Goes By") (lyrics: "Not a Day Goes By")
– Sondheim: A Celebration at Carnegie Hall (1993) TV episode (writer: "Overture", "Johanna/Pretty Women", "Sweeney Todd Suite", "Loveland", "Getting Married Today", "Back in Business", "Good Thing Going", "Losing My Mind" from Follies/"You Could Drive a Person Crazy", "Our Time" from Merrily We Roll Along/"Children Will Listen", "Being Alive", "Sooner or Later", "The Ballad of Booth", "Broadway Baby", "Not a Day Goes By", "Green Finch and Linnet Bird", "A Weekend in the Country", "Send In the Clowns", "Old Friends", "Sunday", "Water Under the Bridge")
– The Best of Broadway (1985) TV episode (writer: "Everything's Coming Up Roses", "You Could Drive A Person Crazy", "Could I Leave You?", "Pretty Women", "Send In The Clowns")
"Biography" (1 episode, 2004)
– Bette Midler (2004) TV episode (lyrics: "Everything's Coming Up Roses")
The 58th Annual Tony Awards (2004) (TV) (music: "Everybody's Got the Right") (lyrics: "Everybody's Got the Right")
… aka The 2004 Tony Awards (USA)
Connie and Carla (2004) (writer: "Let Me Entertain You")
Ella Enchanted (2004) (writer: "Let Me Entertain You")
Jersey Girl (2004) (writer: "Johanna" and "God That's Good")
Starsky & Hutch (2004) (writer: "Send In The Clowns")
"Arrested Development" (1 episode, 2004)
– Marta Complex (2004) TV episode (writer: "Rose's Turn")
Eloise at Christmastime (2003) (TV) (writer: "Together Wherever We Go")
Showgirls: Glitz & Angst (2003) (TV) ("Beautiful Girls")
"Six Feet Under" (1 episode, 2003)
– The Trap (2003) TV episode ("Good Thing Going" (from "Merrily We Roll Along"))
Camp (2003) (writer: "Losing My Mind", "I'm Still Here", "The Ladies Who Lunch")
Capturing the Friedmans (2003) (lyrics: "Let Me Entertain You")
Analyze That (2002) (lyrics: "Jet Song" (1957), "Tonight" (1957), "I Feel Pretty" (1957), "Maria" (1957), "America" (1957), "Somewhere" (1957))
American Soundtrack: This Land Is Your Land (2002) (TV) (writer: "Send In The Clowns")
"Late Show with David Letterman" (1 episode, 2002)
… aka Late Show Backstage (USA: title for episodes with guest hosts)
… aka Letterman (Australia)
… aka The Late Show (USA: informal short title)
– Episode dated 13 May 2002 (2002) TV episode (writer: "Some People")
Death to Smoochy (2002) (writer: "I Feel Pretty")
… aka Tötet Smoochy (Germany)
Salvador Escamilla: 40 anys d'ofici (2002) (TV) (lyrics: "Escamilla (Maria)")
"Friends" (1 episode, 2001)
– The One with Chandler's Dad (2001) TV episode (lyrics: "I Feel Pretty")
"Top Ten" (1 episode, 2001)
– Prog Rock (2001) TV episode (writer: "America")
Putting It Together (2000) (TV) (writer: "Invocation and Instructions to the Audience", "Putting It Together", "Rich and Happy", "Do I Hear a Waltz?", "Merrily We Roll Along", "Lovely", "Hello Little Girl", "My Husband the Pig", "Every Day a Little Death", "Everybody Ought to Have a Maid", "Have I Got a Girl for You", "Pretty Women", "Sooner or Later", "Bang!", "Country House", "Unworthy of Your Love", "Could I Leave You?", "Back in Business", "It's Hot Up Here", "The Ladies Who Lunch", "The Road You Didn't Take", "Live Alone and Like It", "More", "There's Always a Woman", "Marry Me a Little", "Not Getting Married Today", "Buddy's Blues", "Good Thing Going", "Being Alive", "Like It Was", "Finale/Old Friends")
My Favorite Broadway: The Leading Ladies (1999) (TV) (music: "The Ladies Who Lunch") (lyrics: "The Ladies Who Lunch", "Some People")
Drop Dead Gorgeous (1999) (writer: Everything's Coming Up Roses")
… aka Gnadenlos schön (Germany)
"That '70s Show" (1 episode, 1998)
– Battle of the Sexists (1998) TV episode (lyrics: "Everything's Coming Up Roses")
"The Simpsons" (2 episodes, 1993-1998)
– The Trouble with Trillions (1998) TV episode (lyrics: "Everything's Coming Up Roses")
– Krusty Gets Kancelled (1993) TV episode (writer: "Send in the Clowns")
You Can Thank Me Later (1998) (writer: "Side By Side")
In & Out (1997) (writer: "Everything's Coming Up Roses")
Afterglow (1997) (writer: "Somewhere")
Passion (1996) (TV) (music: "Happiness", "First Letter", "Second Letter", "Third Letter", "Fourth Letter", "I Read", "Transition" (first), "Garden Sequence", "Soldiers' Gossip", "Trio", "Transition" (second and third), "I Wish I Could Forget You", "Soldiers' Gossip" (reprise), "Flashback", "Sunrise Letter", "Is This What You Call Love", "Transition" (fourth), "Forty Days", "Loving You", "Transition" (fifth), "My Husband Goes to Rome", "Farewell Letter", "No One Has Ever Loved Me", "Finale")
The Birdcage (1996) (writer: "LITTLE DREAM", "LOVE IS IN THE AIR", "CAN THAT BOY FOX TROT")
… aka Birds of a Feather
Company (1996) (TV) (music: "Company, A Musical Comedy") (lyrics: "Company, A Musical Comedy")
Grumpier Old Men (1995) (writer: "'Maria' From 'West Side Story'")
… aka Grumpy Old Men 2
Golden Anniversary (1995) (TV) (music: "Old Friends") (lyrics: "Old Friends")
… aka Rosemary Clooney's Demi-Centennial (USA: complete title)
… aka Rosemary Clooney's Golden Anniversary (USA)
"The Tonight Show with Jay Leno" (1 episode, 1995)
– Episode dated 6 June 1995 (1995) TV episode (writer: "Some People")
Stuart Saves His Family (1995) (writer: "Everything's Coming Up Roses")
… aka Stuart Stupid – Eine Familie zum Kotzen (Germany)
Gypsy (1993) (TV) (lyrics: "May We Entertain You", "Some People", "Small World", "Baby June and Her Newsboys", "Mr. Goldstone", "Little Lamb", "You'll Never Get Away from Me", "Dainty June and Her Farmboys", "If Momma Was Married", "All I Need Is the Girl", "Everything's Coming Up Roses", "Together, Wherever We Go", "You Gotta Get a Gimmick", "Let Me Entertain You", "Rose's Turn")
Life with Mikey (1993) (lyrics: "EVERYTHING'S COMING UP ROSES")
… aka Give Me a Break
"Tomb per la vida, Un" (1993) TV series (unknown episodes)
"Quantum Leap" (1 episode, 1992)
– It's a Wonderful Leap – May 10, 1958 (1992) TV episode (writer: "Somewhere")
The Fisher King (1991) (writer: "Rose's Turn", "Some People")
The 63rd Annual Academy Awards (1991) (TV) (writer: "Sooner or Later (I Always Get My Man)")
Defending Your Life (1991) (lyrics: "Something's Coming")
Into the Woods (1991) (TV) (music: "Prologue: Into the Woods", "Cinderella at the Grave", "Hello, Little Girl", "I Guess This Is Goodbye", "Maybe They're Magic", "A Very Nice Prince", "First Midnight", "Giants in the Sky", "Agony", "It Takes Two", "Stay with Me", "On the Steps of the Palace", "Ever After", "Act II Prologue: So Happy", "Agony II", "Lament", "Any Moment", "Moments in the Woods", "Your Fault", "Last Midnight", "No More", "No One Is Alone", "Children Will Listen / Finale") (lyrics: "Prologue: Into the Woods", "Cinderella at the Grave", "Hello, Little Girl", "I Guess This Is Goodbye", "Maybe They're Magic", "A Very Nice Prince", "First Midnight", "Giants in the Sky", "Agony", "It Takes Two", "Stay with Me", "On the Steps of the Palace", "Ever After", "Act II Prologue: So Happy", "Agony II", "Lament", "Any Moment", "Moments in the Woods", "Your Fault", "Last Midnight", "No More", "No One Is Alone", "Children Will Listen / Finale")
Sleeping with the Enemy (1991) (lyrics: "THE JET SONG")
Postcards from the Edge (1990) (writer: "I'm Still Here")
Dick Tracy (1990) (writer: "SOONER OR LATER (I ALWAYS GET MY MAN)", "MORE", "WHAT CAN YOU LOSE", "LIVE ALONE AND LIKE IT", "BACK IN BUSINESS")
Grammy Living Legends (1989) (TV) (writer: "Losing My Mind")
"Top of the Pops" (1 episode, 1989)
… aka All New Top of the Pops (UK)
… aka TOTP
– Episode dated 10 August 1989 (1989) TV episode (writer: "Losing My Mind")
"Wogan" (1 episode, 1989)
… aka The Wogan Years (UK: repeat compilations title)
– Episode dated 31 July 1989 (1989) TV episode (writer: "Losing My Mind")
One Voice (1986) (TV) (writer: "Send in the Clowns") (lyrics: "Somewhere", "Something's Coming")
The 58th Annual Academy Awards (1986) (TV) (writer: "Putting It Together")
Sunday in the Park with George (1986) (TV) (writer: "Sunday in the Park with George", "No Life", "Color and Light", "Gossip", "The Day Off", "The Boatman and George", "Everybody Loves Louis", "Finishing the Hat", "We Do Not Belong Together", "Beautiful", "Sunday", "It's Hot Up Here", "Putting It Together", "Children and Art", "Lesson #8", "Move On", "Sunday" (reprise))
Leonard Bernstein Conducts West Side Story (1985) (TV) (lyrics: "West Side Story")
… aka The Making of 'West Side Story' (USA: new title)
That's Dancing! (1985) (lyrics: "Cool")
Bassey: You Ain't Heard Nothing Yet (1985) (V) (writer: "Send In The Clowns")
Terms of Endearment (1983) (lyrics: "Gee, Officer Krupke!")
"The Muppet Show" (3 episodes, 1976-1979)
– Episode #4.14 (1979) TV episode (writer: "Everything's Coming Up Roses")
– Episode #1.9 (1976) TV episode (lyrics: "Maria/Tonight/I Feel Pretty (Medley)")
– Episode #1.3 (1976) TV episode (writer: "A Comedy Tonight")
The 33rd Annual Tony Awards (1979) (TV) (writer: "The Worst Pies in London")
"The Tonight Show Starring Johnny Carson" (1 episode, 1978)
… aka The Best of Carson (USA: rerun title)
– Episode dated 3 August 1978 (1978) TV episode (writer: "Send in the Clowns")
A Little Night Music (1978) (writer: "Love Takes Time", "Now/Soon/Later", "The Glamorous Life", "You Must Meet My Wife", "Every Day A Little Death", "A Weekend in the Country", "It Would Have Been Wonderful", "Send in the Clowns", "Finale", "Night Waltz")
… aka Lächeln einer Sommernacht, Das (West Germany)
The 31st Annual Tony Awards (1977) (TV) (writer: "I'm Still Here")
The Seven-Per-Cent Solution (1976) (writer: "The Madame's Song")
The Ritz (1976) (writer: "Everything's Coming Up Roses")
Magnavox Presents Frank Sinatra (1973) (TV) (writer: "Send in the Clowns")
… aka Frank Sinatra: Ol' Blue Eyes Is Back (USA)
"That Girl" (1966) TV series (unknown episodes)
"The Perry Como Show" (1 episode, 1966)
… aka Perry Como's Kraft Music Hall (USA: new title)
… aka The Chesterfield Supper Club
– Episode dated 28 March 1966 (1966) TV episode (writer: "All I Need is the Boy")
"Hullabaloo" (1 episode, 1965)
– Episode #1.2 (1965) TV episode (writer: "Together")
Julie and Carol at Carnegie Hall (1962) (TV) (writer: "History of Musical Comedy)
West Side Story (1961) (lyrics: "Jet Song", "Something's Coming", "Maria", "America", "Tonight", "Gee, Officer Krupke!", "I Feel Pretty", "One Hand, One Heart", "Quintet", "Somewhere", "Cool", "A Boy Like That/I Have a Love", "Somewhere" (reprise))
Midsommar | Curiosidades e Trilha Sonora do filme
Midsommar (2019) é o segundo filme do diretor Ari Aster, roteirista e diretor que deixou todo mundo espantado com "Hereditário".
Com mais uma obra de explodir a cabeça dos espectadores, Aster consegue intrigar, chocar e deixar a gente sem folego em diversos momentos do filme. Além de tudo isso o longa tem varias curiosidades interessantes, que você pode acompanhar logo a seguir.
Aproveita e deixa a trilha sonora tocando enquanto você lê essas curiosidades de Midsommar, pra deixar o clima mais sinistro. hehehe

Pra saber mais sobre a trilha sonora, clique aqui.
Se você ainda não viu o filme, não recomendamos que continue lendo esta postagem.
A dança tradicional do mastro ainda é feita: o sueco midsommarstång ou maypole é de herança cristã alemã, e a chegada do verão é comemorada com aldeias reunidas e dançando ao redor do Maypole.

'Midsommar ou Midsummer significa "solstício de verão", uma das principais celebrações suecas. Acredita-se que seja comemorado desde a idade da pedra. Por aqui foi "adaptado" para nossas festas juninas que acontecem na mesma época do ano.

Para o diretor, o filme é um "Mágico de Oz para pervertidos". Ambas as histórias apresentam problemas tempestuosos, bruxaria e plantas alucinógenas, até o caminho que leva a Harga é coberto de flores amarelas, semelhantes aos tijolos amarelos de O Mágico de Oz.

Em uma entrevista o diretor/roteirista Ari Aster explicou que as conexões entre Hereditário (seu primeiro longa) e Midsommar não eram inteiramente intencionais, mas que os filmes estão, de certa forma, conectados. "Eles estão espiritualmente conectados inadvertidamente", disse Aster.

A torta com pelos pubianos é um feitiço real feito nos tempos medievais. Mesmo nos dias de hoje em muitos países como a África ou países latinos, pessoas continuam praticando esse tipo de "feitiço" para atrair uma pessoa amada.

O rosto da irmã de Dani (protagonista) aparece em meio as árvores durante o ritual que acontece próximo ao final do filme.

Ele usou o próprio fim de relacionamento para projetar sua dor em Dani: "Queria fazer um ótimo filme de rompimento operístico que parecesse e fosse reproduzido de forma tão consistente quanto o fim de um relacionamento para as partes envolvidas". O fim de um relacionamento há cinco anos o levou a pensar sobre esse roteiro e a representação da dor, e embora ele não saiba se a pessoa que causou essa dor esteja ciente disso, ele imagina que "deve ter alguma noção".
E ai, o que achou? Deixe seu comentário com sua opinião e se encontrar mais curiosidades conta pra gente.
Trilha Sonora da Série 'Locke & Key' da Netflix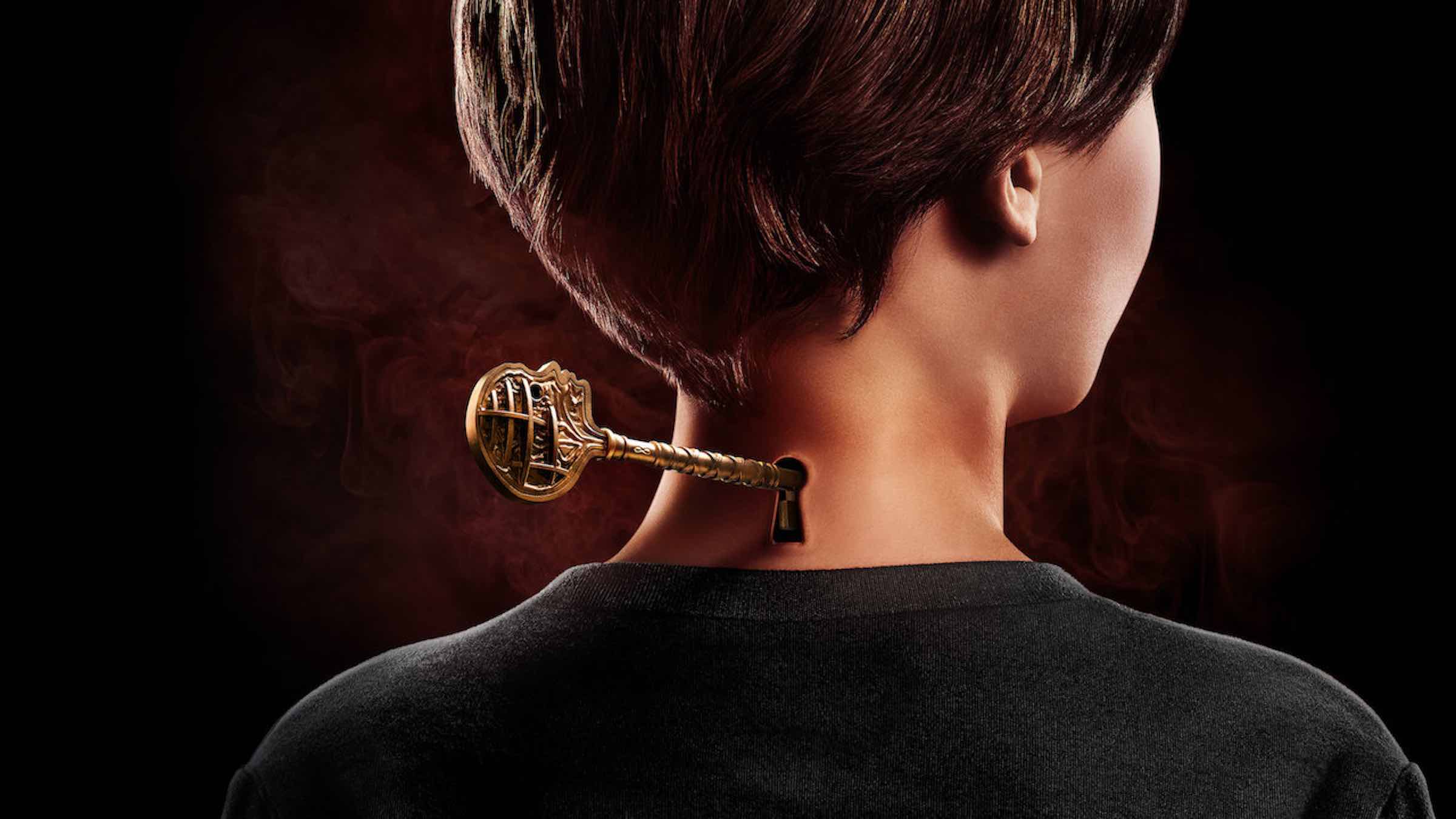 A série 'Locke & Key' já está disponível na Netflix e se você estiver procurando por uma lista completa das músicas que tocam na série chegou ao lugar certo!
Torin Borrowdale é o compositor responsável pela trilha sonora da abertura, que inclusive está incrível. Seus créditos anteriores incluem filmes e séries de TV e também alguns projetos da Netflix.
Música da abertura de Locke and Key:
Trilha Sonora Completa da Série Locke and Key:
Episódio 1
Wasted Nun – Cherry Glazerr
Time of the Season – The Zombies
Fight For Me – GAWVI featuring Lecrae
Flake – Fidlar
City Looks Pretty – Courtney Barnett
Good, Fell Good – Dirty Monster
Episódio 2
Exit – Foals
Leaving After Midnight – Hummingbird Hotel
Alors on danse – Stromae
Big Love – She Wants Revenge
Episódio 3
I'm Gone – Anna Elizabeth Laube
Bodys – Car Seat Headrest
Speak Loud – Trills
Run (Inverness Remix) – Brandyn Burnette & Iverness
Episódio 4
Don't Kill My Vibe – Sigrid
Lost My Mind – Dillon Francis & Alis
Behave – Festive People
Episódio 5
Give You Up – Dido
Episódio 6
Brown Paper Bag – Yoshi Flower
Glo Up – LATASHÁ
This Is Ridiculous – Twirl
Walking on Water – Leagues
Coming For You – Dirty Monster
Episódio 7
Light It Up – ZHU featuring TOKiMONSTA
You're Somebody Else – Flora Cash
Episódio 8
How It Feels – Ages and Ages
Episódio 9
Lay Back (bad tuner remix) – CLAVVS & Bad Tuner
you should see me in a crown – Billie Eilish
Episódio 10
Devil – Vive la Void
Escute aqui todas as músicas da série Locke and Key:
Escute as Músicas da Série 'O Mundo Sombrio de Sabrina'
A série 'O Mundo Sombrio de Sabrina' estreou sua Parte 3 no último dia 24 de janeiro. E revelou um lado ainda mais musical nesta nova temporada.
Isso pode não agradar à todos, mas quem curtiu pode ouvir as músicas originais em diversos serviços de streamings. Você pode ouvir as músicas da Parte 3 abaixo:
E está disponível um LP incrível com a trilha sonora / trilha sonora completa da primeira temporada em vinil:
Este LP triplo de luxo da Waxwork Records tentará até os mais devotos.
A partitura do compositor e músico autodidata Adam Taylor ('O Conto de Aia') é uma potência orquestral que se move do peculiar para sombria, tensa e aterrorizante. Através de sua partitura, Taylor equilibra efetivamente a energia peculiar da juventude de Sabrina com pistas malévolas.
A trilha sonora é carregada com hits clássicos de artistas como Creedence Clearwater Revival, The Cramps, Devo, Stray Cats e muitos mais. Também estão incluídas na trilha sonora as músicas de destaque da série "Always is Always Forever", "Masquerade" e "Blest Be The Tie That Binds", interpretadas pelo elenco.
A Embalagem apresenta obras de arte completas do artista de quadrinhos Robert Hack. Hack não apenas cria a arte instantaneamente reconhecível e clássica dos quadrinhos de sucesso da Sabrina para os Archie Studios, mas também ilustra totalmente a sequência do título de abertura da série de TV da Netflix.
A partitura e a trilha sonora foram impressas em vinil colorido de 180 gramas, com duas variantes: "Satanic Splatter" e vinil sólido vermelho, laranja e amarelo.
Compre na pré-venda sua cópia por US$ 48,00. O envio começará no dia 14 de fevereiro.
A Waxwork Records faz entrega para o Brasil.
Escute a trilha sonora original aqui: